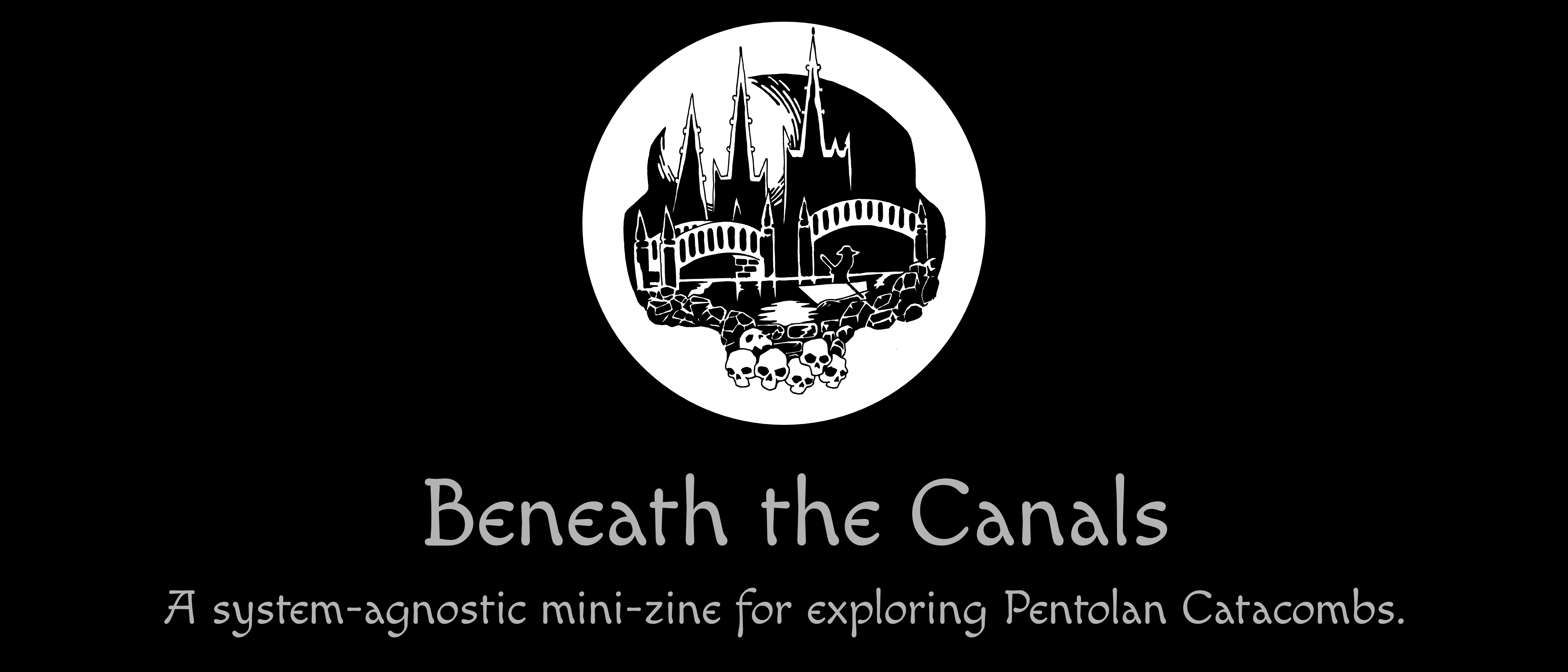 Beneath the Canals
When the brave, greedy, desperate, or foolish venture beneath the stones and soft waves of Pentola they find themselves in a world made by Those Who Came Before, though shattered and marred by some ancient catastrophe which buckled the earth and loosed a seemingly endless flood of magical creatures and monsters into those halls of the dead.
So, what is this?
This single-sheet mini zine (zini, if you will) is an experiment in pushing the envelope for information density, layout, and gameable lore. It is written to be system agnostic, allowing you to take adventurers from any world and game into the catacombs described inside.
The inside spread describes how to procedurally generate dungeons on the fly or in advance complete with dozens of possible encounters and a back cover which is a quick reference for all the mechanics contained within.
Note: This supplement offers an optional 50% discount for members of marginalized communities. No questions, no judgement. Click here to opt in.

Purchase
In order to download this zini you must purchase it at or above the minimum price of $3 USD. You will get access to the following files:
beneath-the-canals-a5.pdf
2 MB
beneath-the-canals-a5-inverted.pdf
2 MB
beneath-the-canals-half-digital.pdf
2 MB
beneath-the-canals-half-letter.pdf
2 MB
beneath-the-canals-half-letter-inverted.pdf
2 MB
Exclusive content
Support this zini at or above a special price point to receive something exclusive.
Community Copies
If you're unable to budget for a copy of Beneath the Canals as listed, please claim one of these free copies for the community.